< Back to News
Completion of retail units as part of major Wawne Road retail development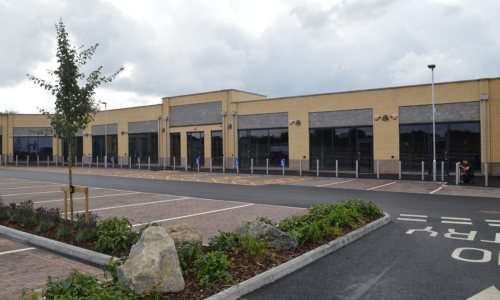 Hobson & Porter has completed the construction of 10 new retail units on Wawne Road in Hull.
A convenience store, veterinary practice and bakery are among those moving in to the units between North Bransholme and Kingswood as part of the Priority Space development.
Hobson & Porter provided a full design and build service from basic design principles, with the units ranging in size from 470 sq ft to 2,880 sq ft.
The mixed-use retail development is part of a partnership between Hull City Council and property consortium KSHP – made up of Keepmoat, Strata Homes, Persona, part of Home Group and commercial property specialists, Priority Space.
Hobson & Porter's work will complement 1,700 homes, which are currently being developed adjacent to the retail units.
Mark Smee is a Director at Hobson & Porter. He said: "We are pleased to have played our part in creating vital community facilities, transforming the site into what will be a vibrant commercial hub.
"It will prove a real boost for the local economy and jobs will be created and retained.
"We are committed to working on projects which benefit the communities we serve. Our work at Wawne Road will do just that."