< Back to News
East Coast Hub facility features in video highlighting Grimsby's transformation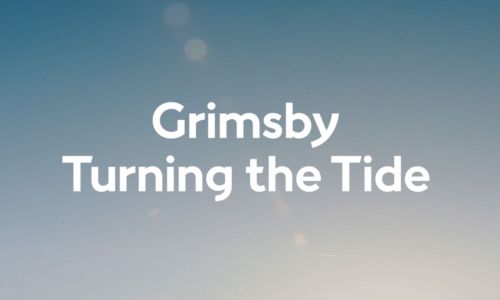 Our work on Ørsted's multi-million-pound East Coast Hub in Grimsby has featured in an amazing new video to highlight how the offshore wind industry is transforming the town.
The Grimsby: Turning the Tide video highlights the good news stories that have come out of the offshore wind industry and from facilities such as the East Coast Hub. There are interviews from local entrepreneurs, councillors, business owners and apprentices.
Dave Blades, business development director for Hobson & Porter, said: "This is an amazing video and it is humbling to see the vital role we've played in helping to transform the fortunes of Grimsby and hearing from the people on the ground about the impact it's had on their lives.
"The construction of the East Coast Hub has been a real team effort and is another example of the great partnership we have developed with Ørsted.
"As for the project's impact, it really seems to have created a buzz around the town. Grimsby was once one of the world's largest fishing ports, but following the decline in the 1980s, things are picking up and the town is now a world-leading location for offshore wind power. We're proud to have played our part in this and hope to continue to help its legacy on other projects in the future."
Danish-based Ørsted came onto the port in 2014, with a site hosting less than 20 employees. Five years later and that figure has grown to 350 at the O&M facility on the docks, constructed by Hobson & Porter. It's the world's largest offshore wind O&M base and it serves four offshore wind farms, which will become six by 2022.
The onshore operations and maintenance centre (O&M) for Ørsted has already been named the winner of the Best Renewable Energy Project of Installation category at the 2019 Humber Renewables Awards, as well as Best Commercial Building category at this year's LABC South Yorkshire and Humber Building Excellence Awards.
Grimsby: Turning the Tide was launched at local brewery Docks Beers. Visit https://www.youtube.com/watch?v=I2ewKOGBihw to watch the full video.