< Back to News
East Yorkshire badminton stars proving smash hits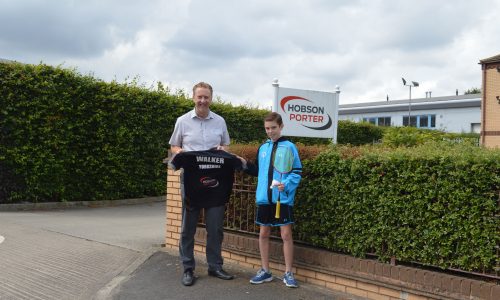 Two local badminton stars, sponsored by Hobson & Porter, are continuing to enjoy a fine run of form at regional level.
Teenager Owen Walker has added to his ever-increasing medal haul over the last 12 months whilst gaining experience playing in adult competitions.
He's also been representing Yorkshire at under-18 level – where he has been selected as one of only five boys in the first team. Owen was also involved with the prestigious Inter Counties Tournament at Nottingham University where Yorkshire finished an impressive third out of 34 counties. His Yorkshire team also finished in third place overall in the Shires League finals.
His year hasn't come without medal success – with him winning two gold and silver medals in the men's doubles, two more silver in the mixed doubles and two bronze in the men's singles.
Meanwhile his younger sister Lucy Walker continues to progress through the rankings and is currently ranked number one girl for her age in Yorkshire. She has a national age group ranking of 15 in the mixed doubles and number 10 in England for both singles and girls' doubles.
Hobson & Porter Managing Director Richard Hunter said: "We're delighted to hear about the success of both Owen and Lucy who are doing so well with their badminton. They have both had great years and seem to be going from strength to strength.
"As a company we like to support the community where possible and that includes the sponsorship of talented young individuals like Owen and Lucy.
"We're all very proud of their achievements and wish them continued success into the future."