< Back to News
Hobson and Porter displays its support for Cancer Research UK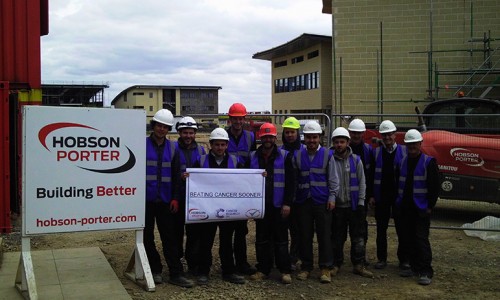 Workers at Hobson & Porter have shown their support to Cancer Research UK by donning special hi-vis jackets for the day.
The jackets were worn by the team working on the new Riseholme College in Lincoln.
Each employee was asked to wear a jacket labelled with the words 'Beating Cancer Sooner' in return for a donation.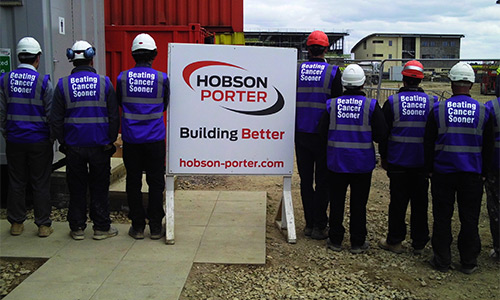 Copyright Hobson & Porter. All Rights Reserved 2014.
VAT Number: 317 3442 74