< Back to News
Hobson & Porter Secures Gold Award for Health & Safety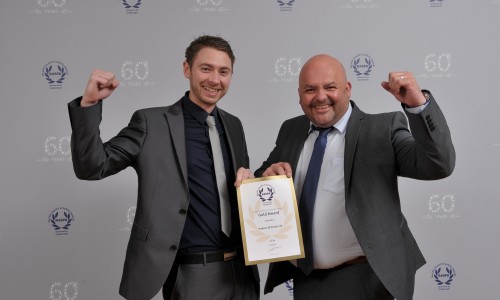 Hobson & Porter is the proud recipient of the RoSPA Gold Award for Health and Safety for the 4th year running!
The award is being presented in recognition of Hobson & Porter's excellent safety performance and for our commitment to continuously raising the standards of Health and Safety management.
Joe Rymer and Paul Barker, our Health and Safety Managers, are delighted to see that all of our hard work and commitment has once again been recognised. "Hobson & Porter is honoured to be presented with such a prestigious award. We continually strive to carry out work to an exceptional standard and have an ongoing commitment to ensuring the highest levels of Health and Safety at every stage of our projects."
Hobson & Porter are really looking forward to celebrating both our own achievements along with the achievements of others at the presentation ceremony which is taking place on July 14th at the Metropole Hotel in Birmingham.
Copyright Hobson & Porter. All Rights Reserved 2014.
VAT Number: 317 3442 74