< Back to News
Hobson & Porter's North Hull Fire Station shortlisted for the RICS Yorkshire & Humber Awards 2016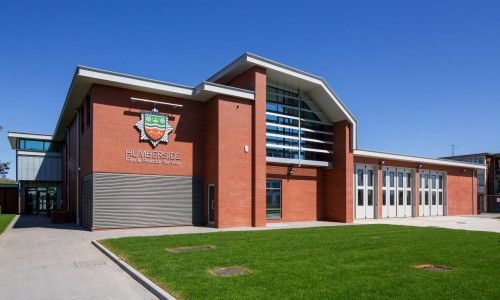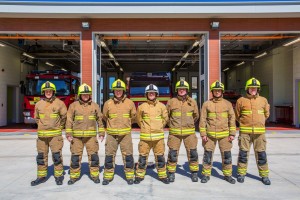 The RICS Yorkshire & Humber Awards are aimed at showcasing the achievements of the most inspirational regional initiatives and developments in land, property, construction and the environment.
The awards, which will take place on 13th May 2016 at the Majestic Hotel in Harrogate, are regarded as the premier property and construction awards in the country, bringing together entries across eight categories to recognise the most innovative projects across the region.
We are delighted to announce that we have been shortlisted in the Community Benefit category for the delivery of the brand new North Hull Fire Station.
The £2m scheme to deliver a new state-of-the–art station on Clough Road was completed in 2015, providing exceptional facilities for the Humberside Fire and Rescue Service (HFRS). In addition to creating more operational and training space to enhance essential services to residents in the region, the facility incorporates a number of energy-saving features, improving the efficiency of the building and reducing the impact on the environment.
Hobson & Porter will be attending the event, which we anticipate to be a very enjoyable evening. Martin Roberts, property expert and presenter of 'Homes under the Hammer', will be hosting the event which will also offer the opportunity to network with representatives from other firms within the property and construction industry.
Copyright Hobson & Porter. All Rights Reserved 2014.
VAT Number: 317 3442 74