< Back to News
Hobson & Porter begins work at affordable housing scheme in Harworth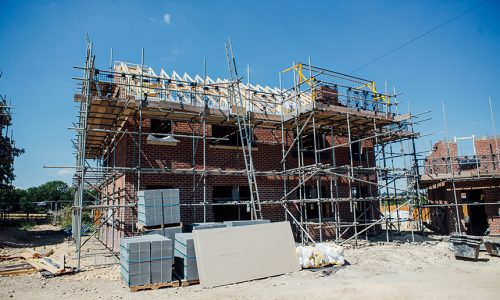 We're delighted to have been chosen by EN:Able Build to build 24 new affordable homes as part of a new build housing scheme in Harworth near Doncaster.
Work on the scheme is underway and the homes are set to be ready for occupancy in summer 2019.
The development will be built for Together Housing, one of the biggest housing associations in the North of England, with over 38,000 homes. EN:Able Build is a not-for-profit affordable housing provider recently established by Efficiency North Holdings.
The project will benefit future workers as apprenticeships will be created through the scheme, which will be delivered by EN:Able Futures, another subsidiary company in the Efficiency North group, specialising in employment and skills innovation.
Discussing the scheme, Hobson & Porter's Managing Director Richard Hunter said: "Working with EN:Able Build was truly collaborative as we were involved in all the key decisions from day one and that allowed us to contribute fully to the process of value engineering. This approach is a key part of our growth plans for the future and so we are delighted to be involved in the first of many 'land led' schemes with EN:Able Build."
For more information on the Harworth housing development visit:
https://www.efficiencynorth.org/news/en-able-build%E2%80%99s-first-housing-development-signed-u
Copyright Hobson & Porter. All Rights Reserved 2014.
VAT Number: 317 3442 74