< Back to News
Hobson & Porter doubles the size of Scunthorpe GP surgery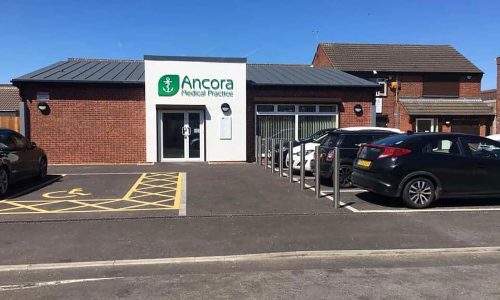 The Ancora GP practice in Scunthorpe has doubled in size following the completion of our building work as part of its £1 million redevelopment.
The new facilities include three new consultation rooms, a minor operations unit, waiting room and reception and a service to support opioid-dependent patients.
Our team began work on the branch on Detuyll Street last September.
Adrian Morley, Contracts Manager for Hobson & Porter, said: "We're delighted to have delivered this upgraded facility which will provide huge benefits to both staff and users of the Ancora Medical Practice.
"Hobson & Porter is committed to providing building projects that demonstrate social value and lasting legacy and the new Ancora Medical Practice is a prime example of this. We have an enviable track record of delivering first-class healthcare facilities and are proud to add this latest GP surgery to our portfolio."
The 10-partner practice cares for more than 20,000 patients across the town and has 13 doctors, six nurses and nine healthcare assistants, as well as being a training centre for GPs.
Ancora Practice Director, Christine Buckley, said: "Our doctors were so determined to provide better services for their patients that they invested significantly into the project out of their own, personal incomes.
"This commitment, alongside additional funding from NHS England and North Lincolnshire Council, meant that we were able to double the size of our surgery.
"We have always been restricted by a lack of space. But the new rooms will allow us to hold extra clinics and offer better services to our patients, closer to home."