< Back to News
Hobson & Porter named on major multi-million-pound social housing new-build framework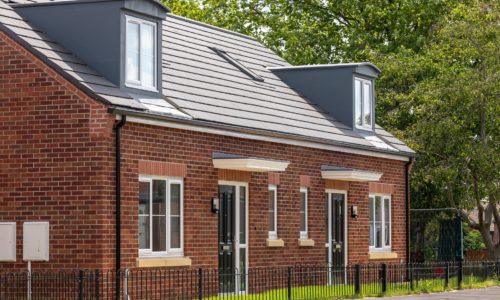 Hobson & Porter is one of only 29 firms selected by regional procurement body Efficiency North for its £340m social housing new-build framework.
It's the second time we've been selected by Efficiency North to deliver work for affordable schemes for social housing landlords in the Yorkshire and Humber region.
Hobson & Porter has been selected for schemes of between 30 and 85 units with the arrangement running until November 2023. The scope covers site preparation, site remediation, associated civil engineering and infrastructure works, design, new build construction.
Managing Director Richard Hunter: "It is excellent news to be included in Efficiency North's framework for the second time. It will demonstrate our expertise in delivering a range of high-quality projects and benefitting communities in various parts of Yorkshire and Lincolnshire.
"It shows our capabilities and a real confidence in our skills and sits firmly within our impressive family of construction frameworks adding to our reputation of positively contributing to the built environment in Yorkshire and Lincolnshire through collaboration, innovation and our dedication to building projects."
We were also selected to Efficiency North's last framework – which delivered up to 1,394 new homes with an overall contract value of £177m.
Among our work with Efficiency North in the past has included the construction of 12 new affordable homes at Monument House in Pontefract for Wakefield District Housing.
In addition to this and aside from the main new-build framework we also extended our relationship with Efficiency North and were successful in securing the first project under the EN:Able build programme; An early contractor involvement land-led model for delivering social housing. In December 2019 we successfully handed over 24 two and three bedroom social units to Together Housing at Harworth near Doncaster.
Mr Hunter added: "Working with EN:Able Build and Together Housing on the Harworth project was truly collaborative as we were involved in all the key decisions from day one and that allowed us to contribute fully to the process of value engineering."
Visit www.efficiencynorth.org for more details.