< Back to News
Hobson & Porter staff take on Three Peaks Challenge for Maddison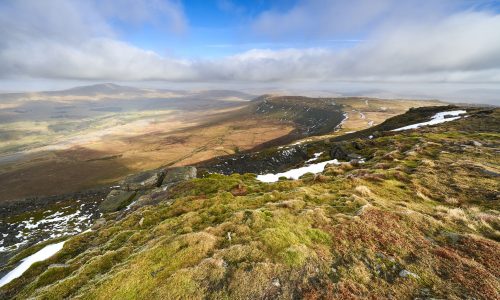 Hobson & Porter staff are making great strides forward in getting our colleagues' daughter specialist therapy and specialist apparatus.
They are taking on the Yorkshire Three Peaks Challenge – walking over 24 miles, climbing Pen-y-Ghent, Whernside and Ingleborough, all in under 12-hours. The challenge will now be taking place on Saturday 14th September, after being postponed in August due to a severe weather warning.
The money raised will go towards a supportive sitting aid for our colleague Amie and her partner Matt Cundill's two-year-old daughter Maddison.
She was born with Quadriplegic Cerebral Palsy and Severe Refractory Epilepsy, which means she cannot walk, sit unaided or support her own weight and movements. She also cannot talk and struggles with learning difficulties.
Matt said: "We feel very humbled by the amazing support shown by our colleagues. The guys have really pulled together with this and the generosity and help received by everyone at Hobson & Porter really epitomizes the ethos and values the company prides itself on.
"The funds raised will help go towards specialist seating apparatus that the NHS cannot fund to help give Maddison the much-needed independence all children deserve. This will allow her to sit and play with toys and interact with her peers. It will also allow her to sit at a dinner table and join in with family meals and events.
"Hopefully the funds raised will also go towards extra physiotherapy classes."
Any extra money raised will be donated to the East Yorkshire charity Nice 2B Nice, which supports disadvantaged children aged 16 and younger.
Dan Lamplough, Pre-Construction Manager, said: "With the fact that Hobson & Porter are a family-owned company and with the majority of employees having young families themselves, supporting Amie and Matt is something everyone has been keen to be involved in.
"Solid family values run through the company and what better way to get everyone together than to help raise money for a fantastic family and a beautiful little girl.
"The Yorkshire Three Peaks challenge started off as a small group but as soon as people found out that Amie and Matt needed help, more and more people wanted to get involved."
Visit https://www.justgiving.com/crowdfunding/helpingmaddison for more details.