< Back to News
Hobson & Porter's Continued Support for Bishop Burton College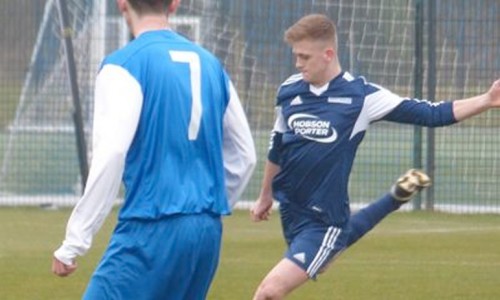 Hobson & Porter has announced that its sponsorship of two of Bishop Burton's football teams, the HE Football Academy and the u19 Football Academy, will continue.
The HE Football Academy team currently plays in the British University and Colleges League (BUCS) and is currently showing great form, being ranked top of the league.
The younger u19 Football Academy team plays in the National College Premiership North East Region. The young team, the majority of which is under the age of 17, is showing great potential for the rest of this season and into the next year, despite playing against older players.
Both teams have recently been gifted new kits incorporating the Hobson & Porter logo. James Earl, Director of Sport and Sporting Partnerships, says: "We are very appreciative of Hobson & Porter's continued support, which ensures that our students have the opportunity to participate in these sporting activities."
The sponsorship is a result of Hobson & Porter's ongoing relationship with Bishop Burton. The leading construction firm for Yorkshire and Lincolnshire has worked with the college for a number of years, delivering a wide variety of projects. Hobson & Porter is currently in the process of delivering Phase II of the Riseholme College Showground campus, a part of Bishop Burton College, which is due to be completed in August this year.
Copyright Hobson & Porter. All Rights Reserved 2014.
VAT Number: 317 3442 74