< Back to News
Third project completed for Humberside Fire & Rescue Service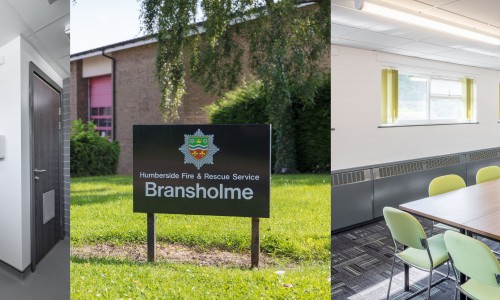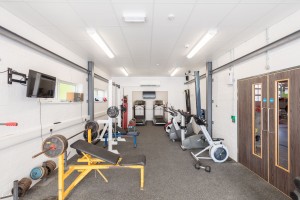 Bransholme Fire Station, Hobson & Porter's third project for Humberside Fire and Rescue Service in the last two years, was completed this summer. The Minor Works team began the process of upgrading the station's internal facilities in November 2016, with a refurbishment contract including fitting a new boiler room, gymnasium, welfare pods, appliance bay, dormitories and shower facilities, and refurbishing the existing kitchen.
The main challenge for the Hobson & Porter team was to keep the station running smoothly while all work was done. This included keeping everything immaculate throughout – a way of working which is familiar to Hobson & Porter, as one of only just over 60 companies in the UK with membership of the Considerate Constructors Scheme (CCS). In fact, a CCS audit gave Hobson & Porter a total mark of 38/50, with 8/10 scored for 'Appearance' and 'Respect the Community'.
Through Hobson & Porter's existing relationship with Humberside Fire and Rescue Service, the site team, under the direction of Project Manager Paul McKenzie, was able to suggest a number of further improvements to the station to make the day-to-day experience of firefighters even better. These included:
transforming the upstairs area, which has a brand-new kitchen, meeting room, TV area and IT space;
installing air conditioning in the gymnasium, and lowering the ceiling to make the maintenance and upgrading of mechanical and electrical assets easier; and
installing over 30 new doors throughout the inside of the station, rather than the 10 originally scoped. Key fobs were issued to all fire staff to enable access through all doors, enhancing security.
The station was handed over on 20th July 2017.
Copyright Hobson & Porter. All Rights Reserved 2014.
VAT Number: 317 3442 74